v

Trade
---
TOTAL
ACCOUNTABILITY
The media industry's first trade management solution that equips you to request, track, approve, and report on station trade inventory.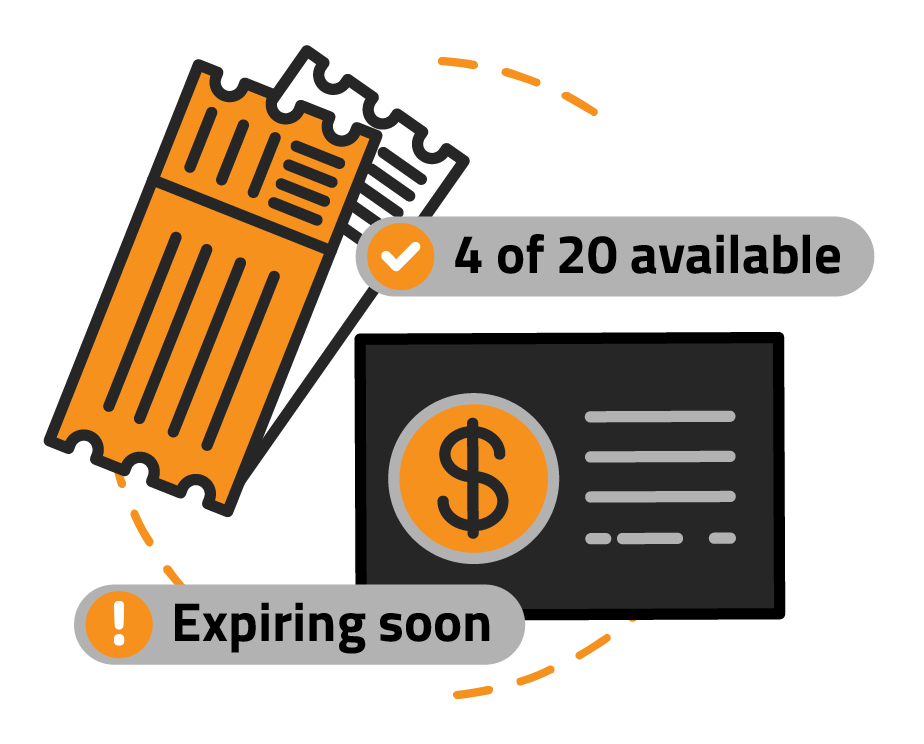 Less waste.
More visibility.
Always be a step ahead with simplified internal visibility and optimized workflows. Easily manage and audit all trade inventory, eliminating the risk of financial loss due to wasted or expired trade.

vTrade serves as your virtual trade closet, giving you access to trade inventory status updates and availability within seconds.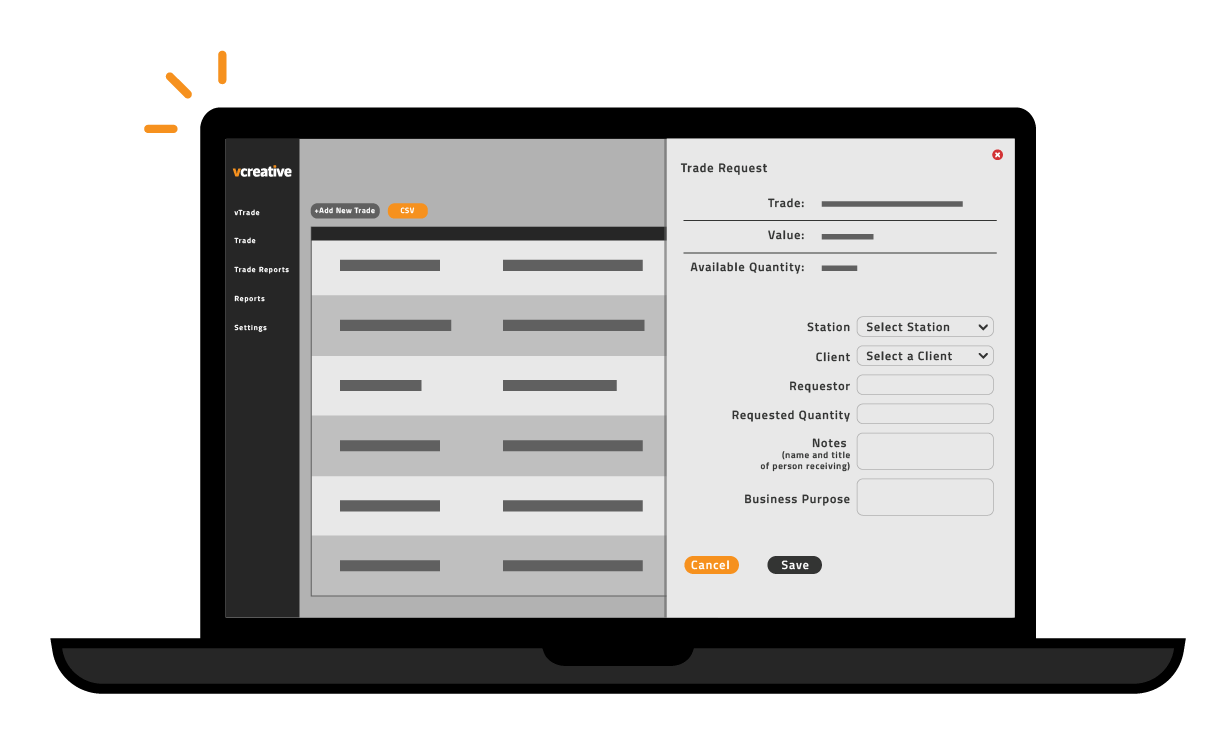 Take the guesswork out

of trade usage and approvals

Uncertainty in station trade management leads to complications, mistakes, and lost inventory.

vTrade empowers CFOs and business managers to fully assess and monitor the trade they accept, while connecting all departments involved for maximum efficiency.
MAKE MONEY FASTER
vTrade Features
You'll Love
Corporate Oversight
Monitor all trade activity in local markets
100% Transparency
See AE/client trade patterns
Eliminate Spreadsheets
Cloud-based platform replaces inefficient manual tracking
vCreative Integrations
Allocate trade to vPromotions clients
Less Waste
Comprehensive reporting and inventory monitoring
Company Collaboration
Share or exchange trade between markets


Why Our Clients
Love vTrade
"vTrade makes recordkeeping and reporting a breeze"
"vCreative's system allows us to keep real-time and accurate inventory of company assets. All transactions and approvals are now time-stamped...the automated workflow makes the multiple departments that are involved with approving, accepting and managing trade more efficient and effective."
Time-saving tools
free up hours in your day
Whether you're operating one station or managing multiple departments across markets, vCreative workflow software is built to help you succeed.

All vCreative products include:

Scalable solutions from local to corporate level

Cloud-based login from any device

Unlimited media asset storage

Media-experienced US-based support

Customized platform setup