v

ProMedia
---
EMPOWERED
EFFICIENCY
Connect every step in the creative production process for broadcast, commercial, digital, print, and more.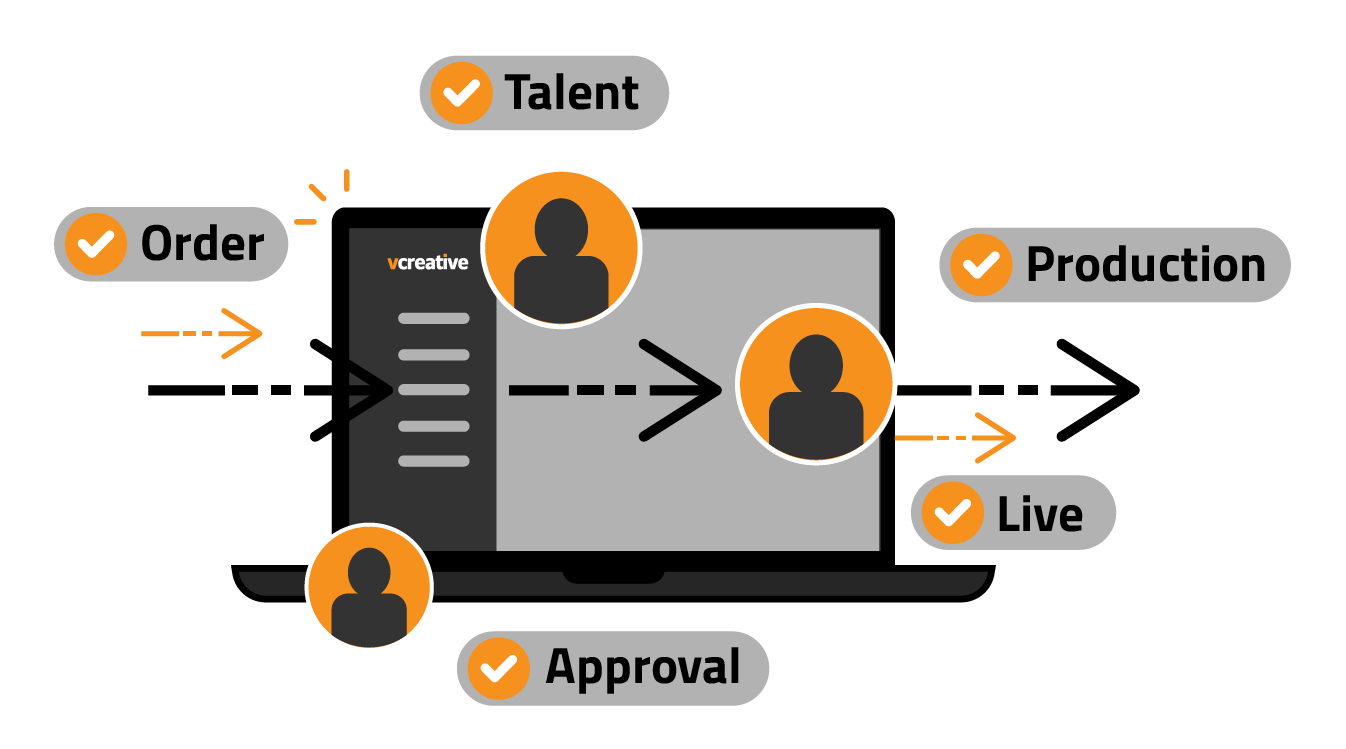 Maximize efficiency

for sales, production, and traffic

Specifically designed to bridge the gaps in media workflow, vProMedia is a centralized, cloud-based platform that connects all departments and manages everything from production approvals and cost tracking to traffic and resource availability.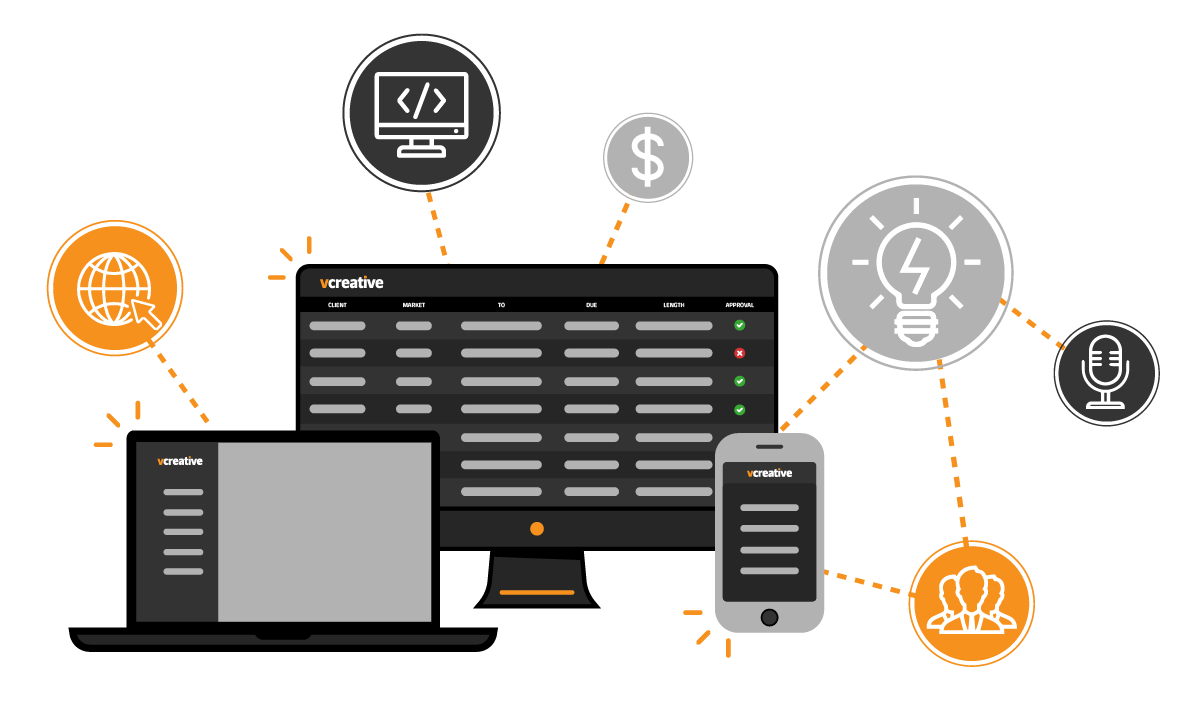 Eliminate bottlenecks and
streamline complex processes
vProMedia empowers teams to work together more efficiently and gives them more time to focus on what matters most, creating successful campaigns for clients.
Multimedia flexibility allows you to customize requests and workflow for everything you sell and create.
COLLABORATE FASTER
vProMedia Features
You'll Love
Everything in One Place
Track and manage all production work, approvals, and more
Team Collaboration
Built-in communication tools prevent errors and missed deadlines
Save Time & Money
Eliminate disconnected systems, wasted time, and manual processes
Flexible and Scalable
Support stand-alone, regional or centralized market operations
Resource Management
For each project, book equipment and studio time or schedule resources
Integrations
Connect traffic, automation systems, and more


Why Our Clients
Love vPro
"vCreative has been a game changer for our organization"
"From sales and production, to marketing and finance, information now flows freely and easily between every department. For managers, vProMedia collects workload information, productivity data, commercial output, and billing allowing us to better manage our resources. The vCreative system is always developing and expanding, and we are helping to shape the future of creative production."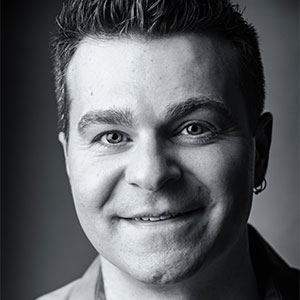 Time-saving tools
free up hours in your day
Whether you're operating one station or managing multiple departments across markets, vCreative workflow software is built to help you succeed.

All vCreative products include:

Scalable solutions from local to corporate level

Cloud-based login from any device

Unlimited media asset storage

Media-experienced US-based support

Customized platform setup